Statement on Human Rights Violations in West Papua
It is sad to read about our people being jailed for petty crimes and flatly accused of conspiracy to overthrow the government of Indonesia. These charges aren't new. They existed right from the day Indonesia moved into our backyard.
My Experience
On December 14, 2000, I was arrested for the first time and charged with "Subversion" – a crime against the state, which is punishable by twenty to life imprisonment. Subversion denotes an effort by someone or by a group to overthrow the state – in this case, the Indonesian government, which is absolutely ridiculous since the Indonesian military is one of the largest military forces in the world. This is a political charge that holds no water in the real world.
That day, I was taken to a police station and interrogated by the Indonesian authorities until dawn the next day. Sleep deprivation is their favorite tactic; trying to make you crack and tell them things they want to hear.
The interrogators were mean and utterly menacing. They used all kinds of psychological torture on me. For instance, the two Indonesian police officers were sitting opposite me and placed a large silver gun on the table next to them as they interrogated me.  If I didn't give them what they wanted to hear, they raised the voices and pounded the table.  One of them said to me – "We can kill you right here if we want to and nothing your family can do about it!" It was scary!
Human Rights
It is a known fact that the Indonesian government knowingly violated The Universal Declaration of Human Rights in West Papua. The latest example of this is the recent killing of innocent people in the highlands of West Papua and the massacre of students in Jayapura, West Papua. This declaration establishes the right of all individuals to freedom of opinion and expression and the right to peaceful assembly and association. But Indonesia doesn't allow our people to even enjoy, much less exercise those rights. And yet, the UN and the international community continue to allow Indonesia to participate in various forums where issues of human rights are discussed, ignoring its terrible history of human rights violations in West Papua and other places within Indonesian control.
In fact, Indonesia did sign the International Covenant on Civil and Political Rights (ICCPR), which guarantees these various rights. The Indonesian government ratified this so-called "covenant" and made it part of its constitution, which purported to protect these rights of all people within Indonesian control. And the treatment of indigenous West Papuans is a gross violation of that convention and the Indonesian constitution itself, and I am pretty sure the Indonesian government knows it very well.
Cause of Spike in Human Rights Violations in West Papua
One of the major causes of the increase in Human Rights violations in West Papua was the Indonesian efforts to eradicate West Papuan traditional symbols – anything that promotes indigenous nationalism or cultural identity. The attack on indigenous leaders and nonviolent protesters increased dramatically after the Indonesian government passed the Law 77/2007, which outlawed the use of any 'separatist symbols' including cultural symbols. These symbols included the West Papuan flag and any West Papuan nationalist music and artwork.
West Papua consists of over 270 tribes, hundreds of dialects, thousands of cultural symbols, countless chants, songs, chants, poems, crafts, and various unique artworks.
This law has transformed West Papua in a way never before seen. The number of arrests and incarceration incased tremendously after the signing of this law, and life in West Papua for our leaders become a never-ending nightmare.  Our people are suffering every day – they experienced physical and psychological torture on a daily basis. Our women and young girls are being raped, and many people died, and many people ended up in jail as a result of this senseless law. Last year itself, there was bloodshed everywhere in West Papua because of Indonesian police use of excessive force. There's o freedom to speak, and every gathering is broken up by the police and TNI using excessive physical force.
Systematic Oppression
The systematic oppression of our people – the constant terrorization of our people;  the intimidation, rape, kidnapping, incarceration, poisoning, and the murder of indigenous West Papuans haven't changed since we escaped West Papua in 2005.
Some of our nonviolent leaders who spoke up against the occupation of West Papua since the beginning of the occupation found their permanent home in cemeteries across West Papua. They died just like my uncle Dr. Thom Wainggai whom we believed was murdered in a federal penitentiary in Jakarta.  Others are still behind bars waiting for years for justice. Those indigenous Indonesians who are sympathetic to the struggle of West Papua and often speak out against human rights violations in West Papua are also arrested and sent to prison for years, others managed to escape. Here are a few of them:
Surya Anta is an indigenous Indonesian social activist who led a group speaking out peacefully against the Indonesian treatment of West Papua and called for justice. He was arrested and jailed to this day he is still behind bars.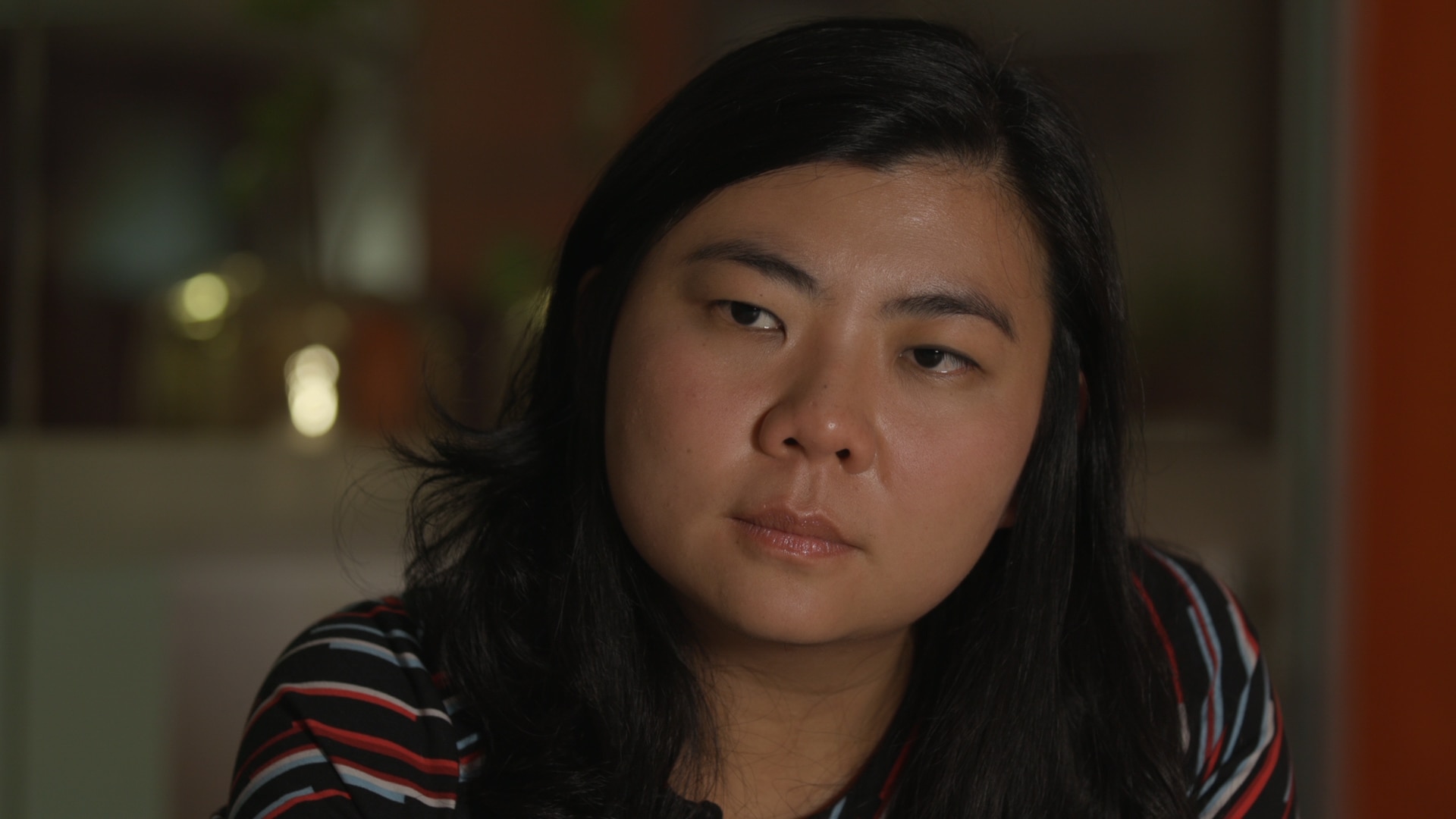 Veronica Koman – a 'human rights' attorney and an indigenous Indonesian herself, left Indonesia after being targeted by the Indonesian government for her views on human rights issues in West Papua. Her latest controversy occurred last year when she tweeted a video showing Indonesian police officers with bystanders hurling racist comments at West Papuan students in the Indonesian city of Surabaya. That video also captures Indonesian police officers in tactical gear storming the dormitories where more than forty indigenous West Papuans were staying, and arrested them. They were taken to court but were released the next day for lack of evidence. The video went viral and massive protests broke out all over the provinces of Papua in response to it, and more than forty indigenous people died in the hands of Indonesian police and TNI during those protests.
Furious, the Indonesian government blamed Koman for inciting violence and wanted to charge her for inciting violence and promoting hatred using social media. However, she only retweeted someone else's video. Few of the other political prisoners transferred from West Papua to Kalimantan and Jakarta for their prison sentences still waiting for justice.
Sister Mandabayan's case is another example of a miscarriage of justice by a government that claims to be the "fourth-largest democratic government in the world." She's currently facing the Indonesia court for the first time since her arrest and incarceration in 2019. According to one of her lawyers, Mr. Abraham Otto Geizsller Wainarisi, S.H, Sister Mandabayan's case was held on February 13th, 2020, in Manokwari and it will resume February 20 (today West Papuan time).
What was her crime?
As we reported last year, Sister Mandabayan was on her way to join a peaceful rally in Manokwari when she was taken to a small room at the airport upon arrival where she was searched and interrogated. In her suitcase, they found 1500 miniature Morning Star flag – a flag banned by the Indonesian government under Regulation 77/2007. The discovery of those flags made her an instant enemy of the state. They treated her as one of the most dangerous women in Indonesia.
Speaking to the media about the search, a government spokesperson claimed Sis. Mandabayan's behavior was unusual which lead to the search. We didn't buy that claim. We believe she was targeted because of her looks – a case of racial profiling and a violation of her privacy!
We will update this page once her court information reached us.
Summary
The tyranny and immeasurable human rights abuses suffered by the Indigenous people of West Papua at the hands of the occupying Indonesian Military forces is more than too much to bear, it has been going on for more than five decades. It is now time for the international community to intervene and negotiating a lasting solution to this conflict. It is time to end the violence in West Papua and to allow for a peaceful referendum. This year 2020 is going to be a very challenging year and we will make sure that the cries of the indigenous Melanesian people of West Papua are heard in every corner of Melanesia, the Pacific and beyond; especially in the halls and roundtables of United Nations chambers.
It is time for a change, together lets stand for the change we want to see in West Papua.
West Papua Human Rights Center
Washington, D.C
">