150 West Papuan refugees in PNG not safe
There are 150 Papuans refugees in Papua New Guinea after making the long journey from their village to the North Fly district in PNG. A source told Loop- PNG that these refugees escaped their village for fear of Indonesian TNI, but the source also claims they are not protected in PNG either. The group, which is made up of men, women and children, arrived in PNG in November seeking protection, but they are they feel uncertain. Mr. Michael who spoke to Loop-PNG claims the security of these refugees is not "guaranteed because state security cannot protect them."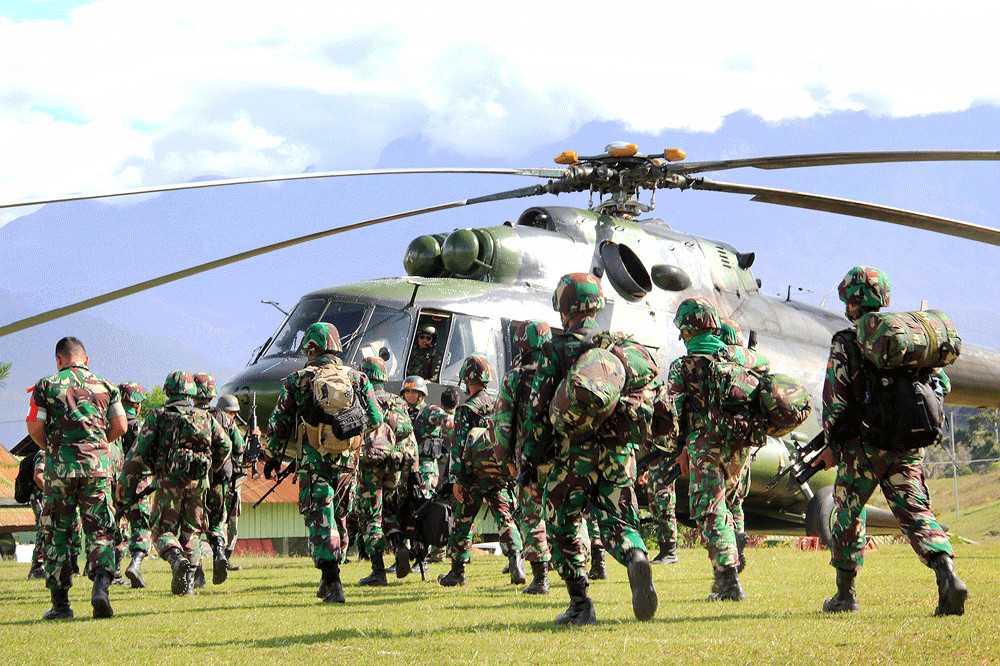 The Indonesian military (TNI) operation in the provinces of Papua and West Papua has escalated recently over the government approved high way that traverses tribal lands in the highlands of West Papua. The local people protested this expansion but to no available. Tens of thousands of people have fled to different villages, districts, provinces, and many had escaped to nearby PNG seeking protection as TNI and local militias clashed in the area.
PNG-Indonesia relationship
The relationship between West Papuan refugees and the PNG government has stained over years. For starters, the PNG government – not the people – is pro-Indonesia and it has been like this for a long time. And these two countries' relationship became stronger over the years as call for a great Melanesian involvement in West Papua grew louder over the past ten years. The Indonesia government responded by increasing its trade relation with the Melanesian countries, particularly PNG. Jakarta lobbied its way into becoming an associated member of the Melanesian Spearhead Group by giving these cash-strapped Melanesian countries tons of development grants in exchange for their support.
In the last two years, the governments of PNG and Fiji signed a trade deal with Indonesia, further marginalizing West Papuans issues in the Melanesian political affairs. Because of this agreement, the issue of Indonesia's gross violation of the Human Rights of indigenous West Papuans is either being ignored, or downplayed in every MSG meeting. Even so, the general public in PNG, as in other Melanesian countries, want their government to recognize West Papuan right to self-determination.
Today, more than ten thousands refugees live in PNG, many of whom escaped West Papua over the past decades for fear of Indonesian police and military. Among these refugees are hardline West Papuans who refused to accept Indonesian colonization of their homeland in the late 1960s. These are men and their family left hoping to return to a free West Papua someday in the future. Majority of these refugees live around the Sepik area near the PNG/West Papua border.
PNG's reaction to the story
According to Loop-PNG, the Minister of Defense Saki Soloma claims his government is not aware of the plight of these 150 West Papuans but promised to take a look at the issue with relevant authorities.
In 2017, the PNG government moved to register thousands of West Papuan refugees and gave them citizenship. The government also called on those who are living in PNG without registering or applying for citizenship to do so. However, more should be done to ensure that those innocent people are protected.